Thanks to the magic of seeds, I can recreate what the day 1 spawn looks like, and show some points of interest I noted walking around gathering my first night supplies.
DAY 1
This is the view I was presented upon spawn.  There's hills around, lots of water and trees, and plenty of sand.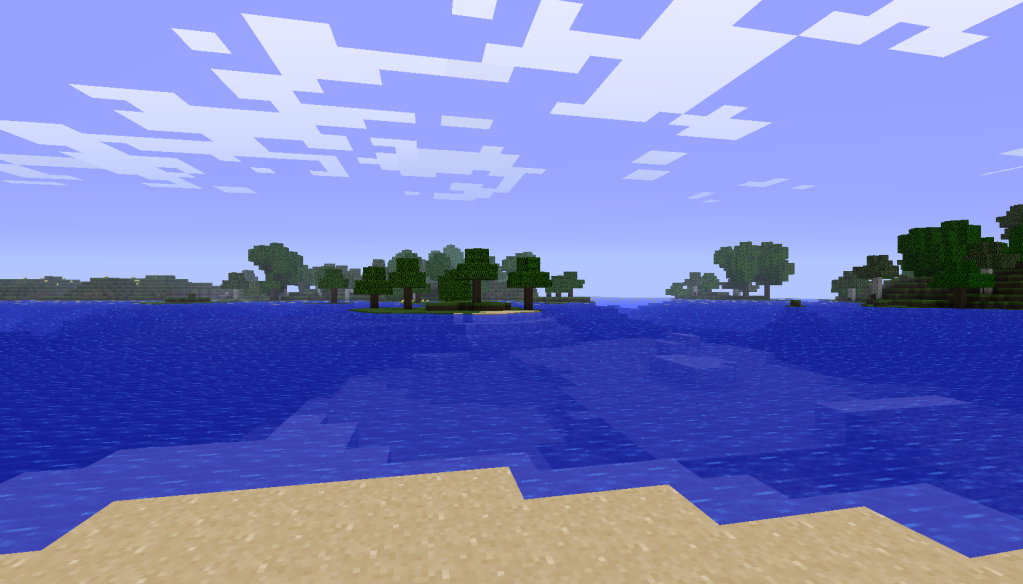 I decided to explore the area behind me first, as it looked to have plenty of tree's.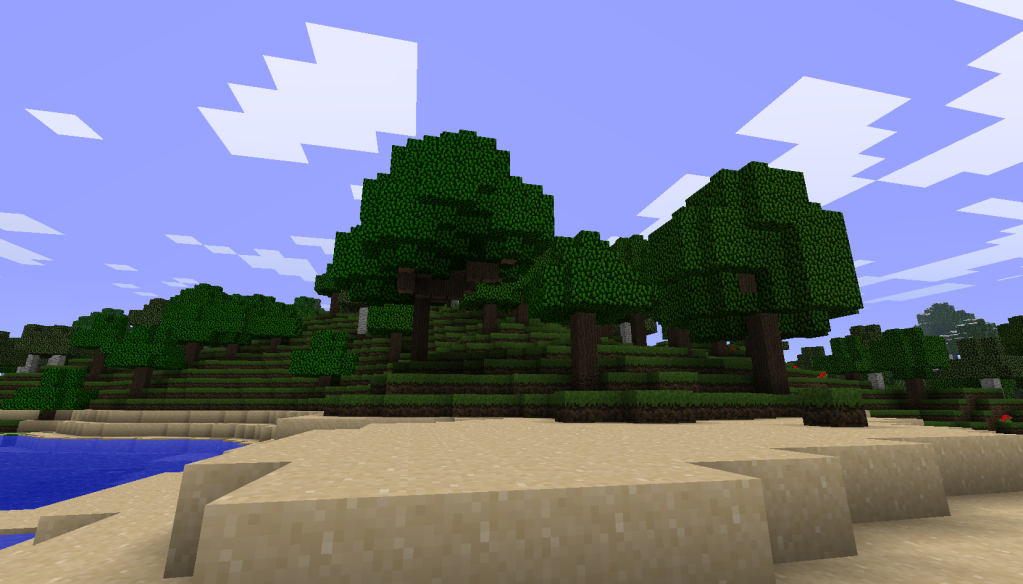 There was an area on the hill that was already hollowed out a bit, perfect for a night one shelter.
I noticed a couple of cave entrances around the area, and made sure to mark them for later.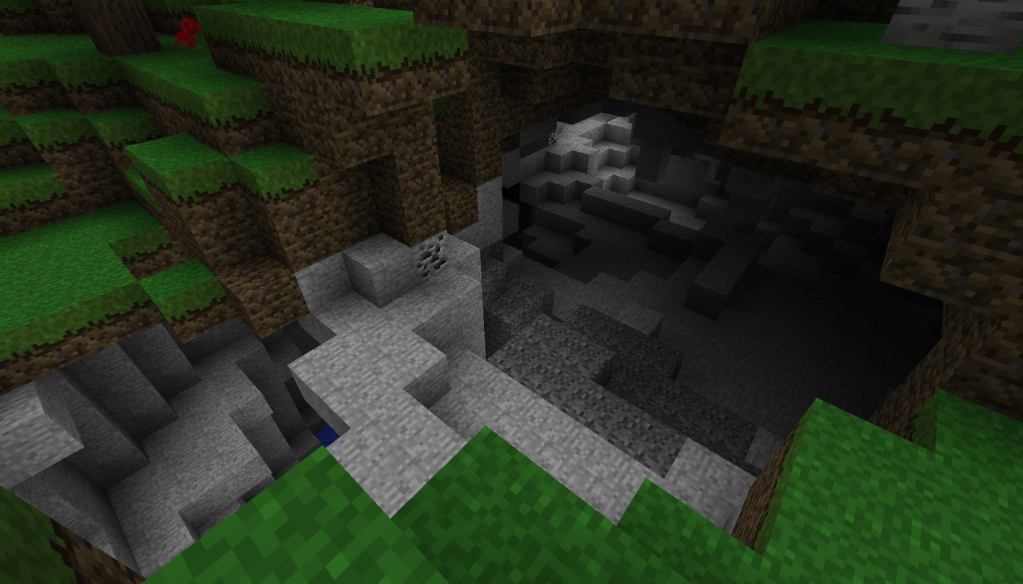 I noticed two areas full of sand, perfect for sand/sandstone quarry's without disturbing the nearby beaches.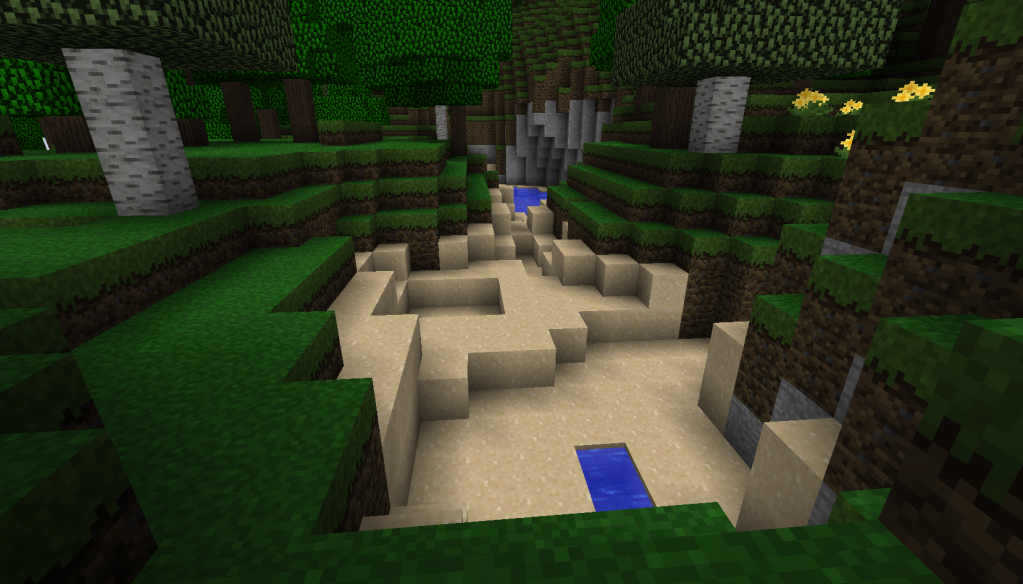 DAY 2
I explored the hilly area to the east of spawn.  Again, the thick forest areas were great to look at, and provide some inspiration for what could be built around there.  I did note on the second hill that has a view of the desert area, that it would be perfect for a small tower.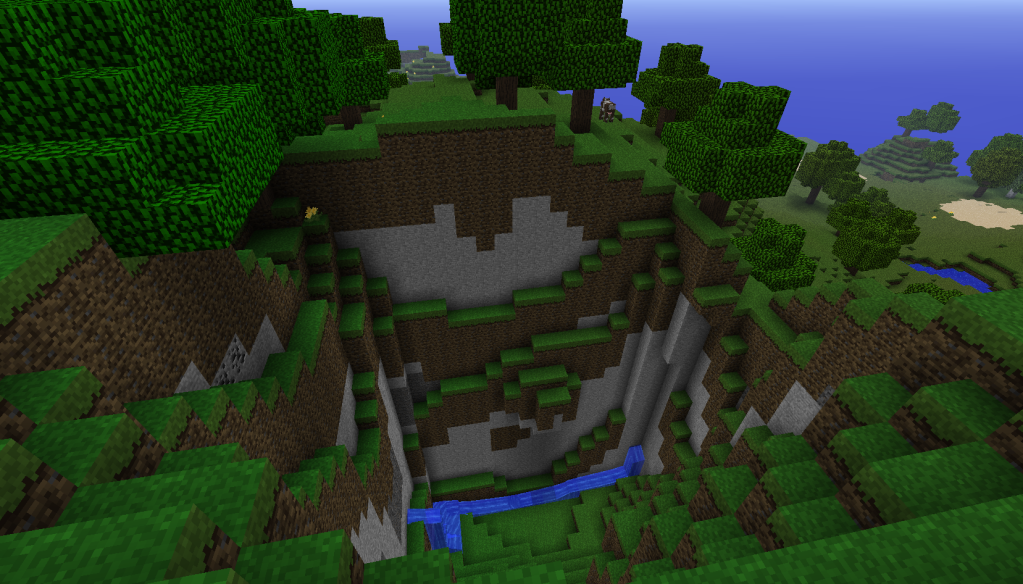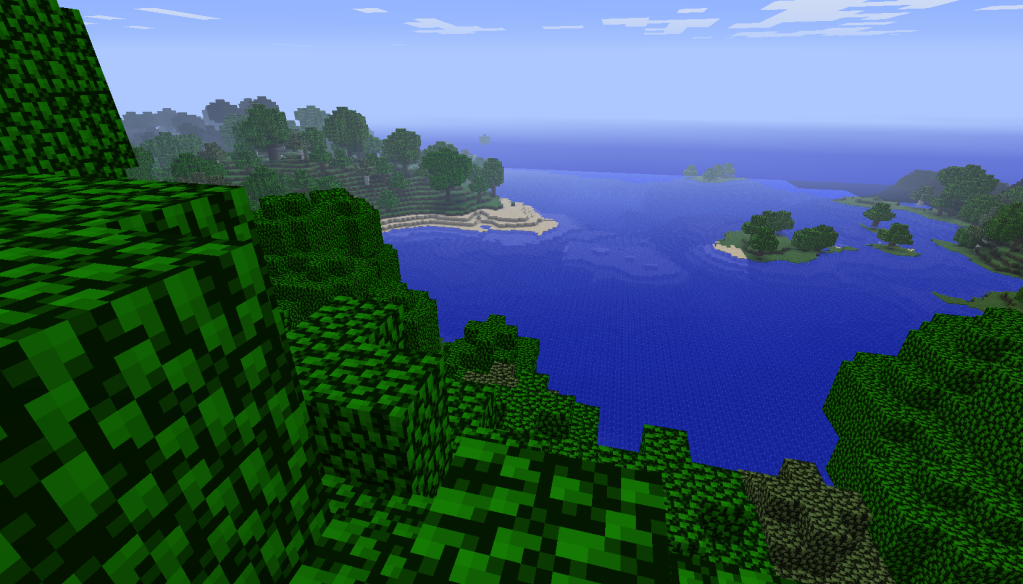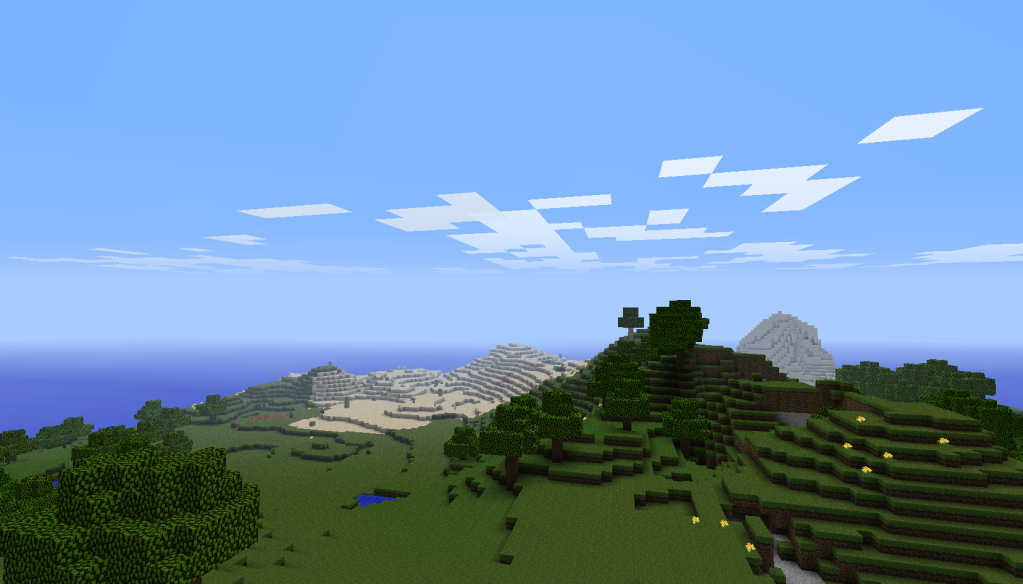 I did a brief excursion into the smaller, fish/whale-shaped desert, gathering a few cactus to put around my hollow for some security.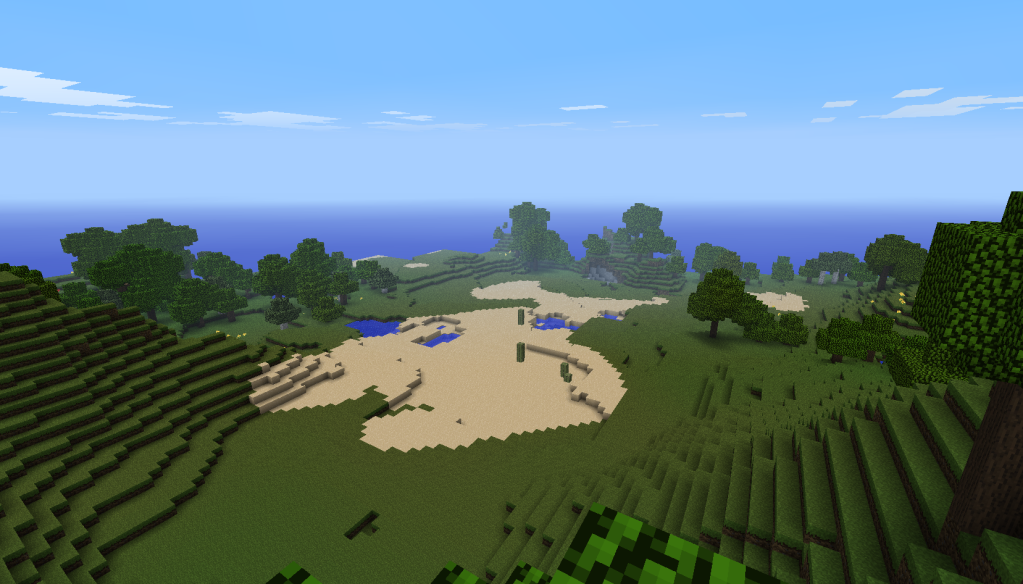 DAY 3
I explored the area to the west of the spawn, where I immediately noticed a mountain covered with snow and pine trees.  I made note again about the view from the top, as it would also be good for a tower.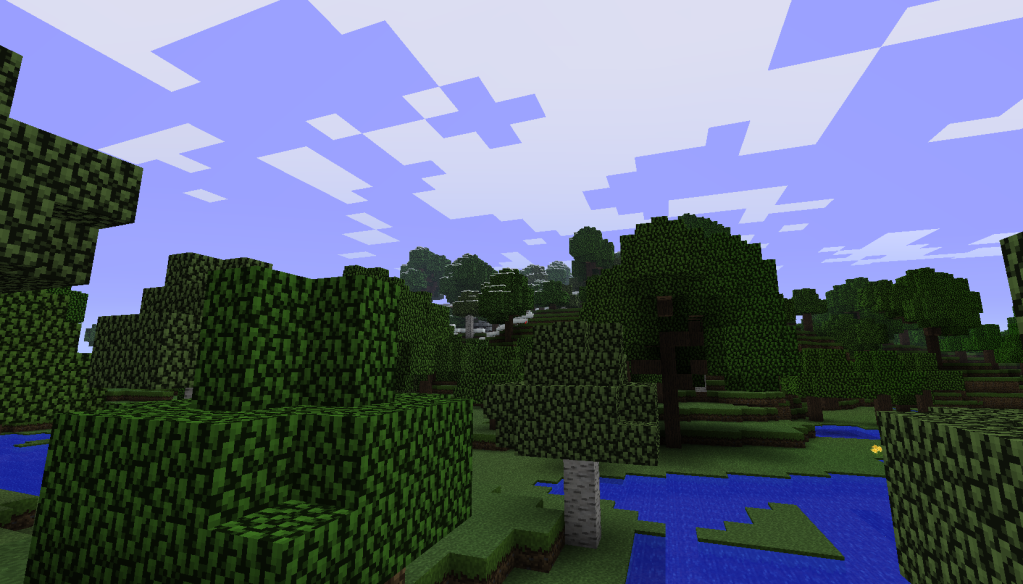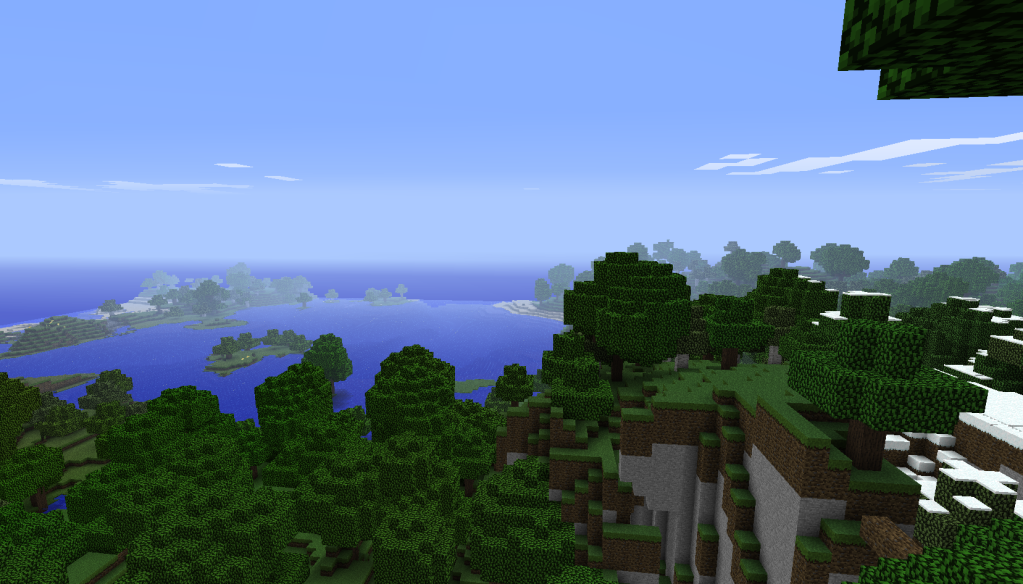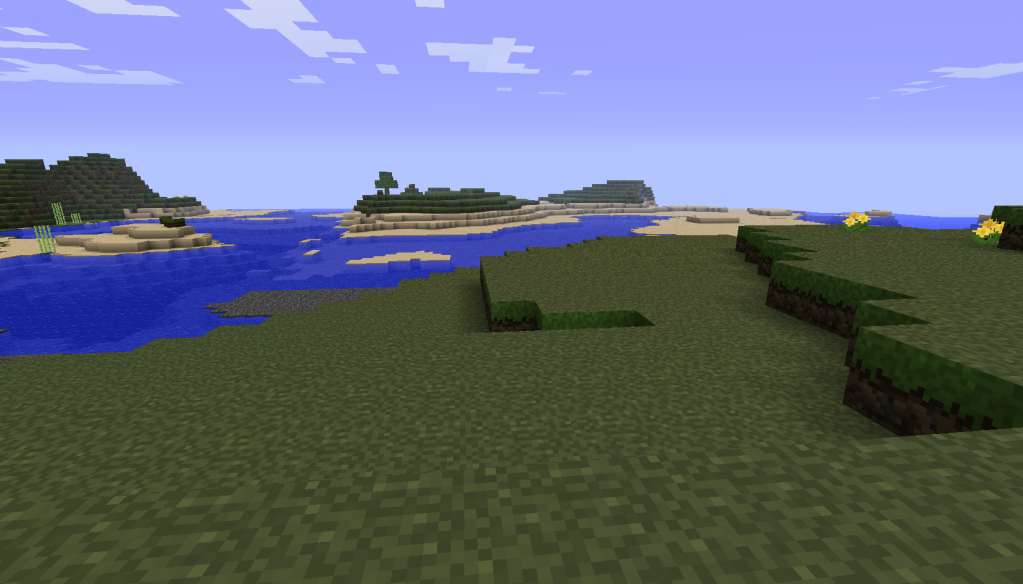 DAY 4
I explored the area to the north of spawn.  I noted quickly the depth of the water, and the nice little island.  I found some exposed gravel areas, and a nice place to start a town eventually.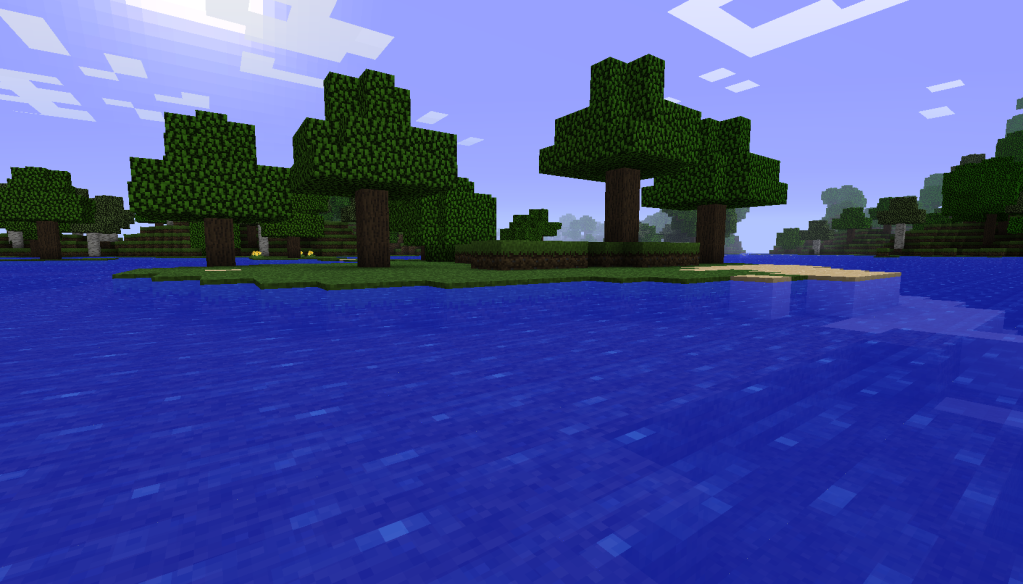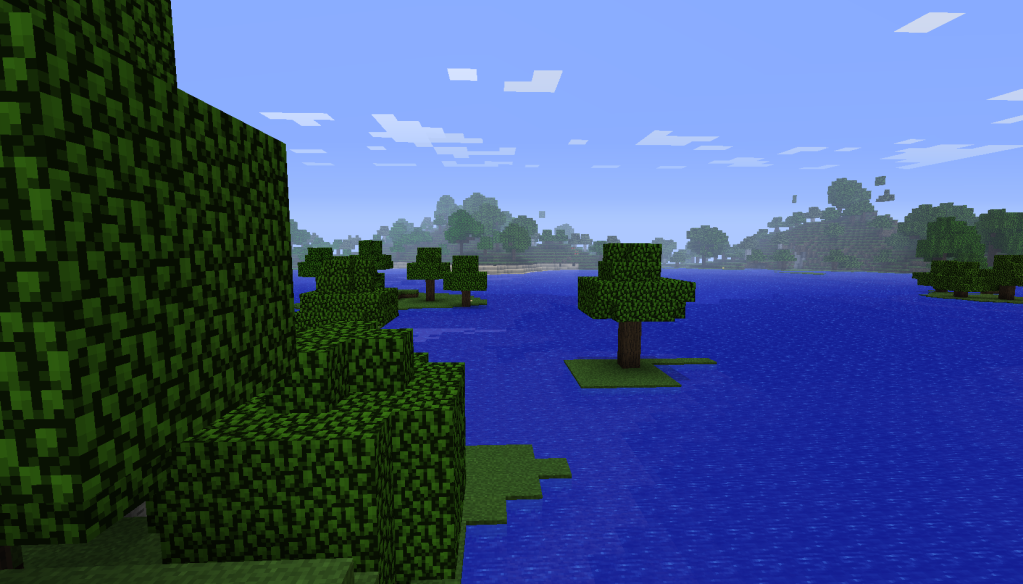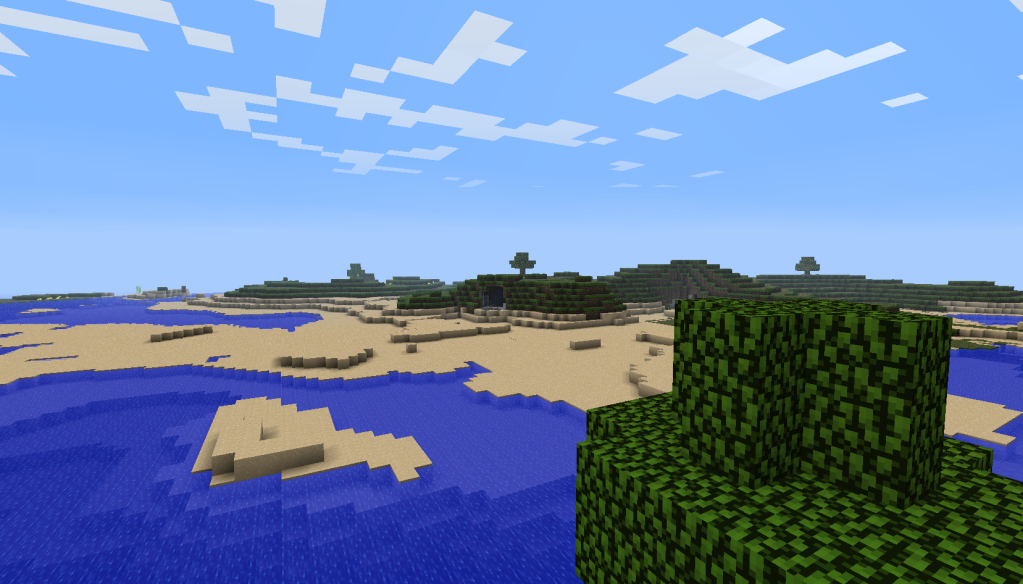 I found a cave in the area immediately north of the small island and did some initial exploration, grabbing some more cobblestone, coal and iron.  With its proximity to where I was wanting to put my first home, I had to make sure the entrance area was secured, so hostiles would be less likely to come peaking out while I was building.
DAY 5
I started work on what I was hoping to be some minor terraforming to make the small island big enough for my castle idea.  With some of the gravel I collected previously, I started to fill out the area around the island.  The problem was that by doing this, I was actually giving some land for mobs to spawn on.  Before heading back to my hollow for the night, a creeper decided he wanted to redecorate before I left, which left a days work destroyed and floating at the bottom of the lake.